Dispersion Free Steering Software Package
About this program...
This software package was developed for LEP to reduce the vertical beam emittance due to residual dispersion.

The program is able to handle 2 independent or coupled beams. Orbit and dispersion can be corrected independently or simultaneously using either SVD or MICADO algorithms.

The program requires a C and FORTRAN compiler (or a FORTRAN to C converter) and runs on UNIX platforms.

The program comes with a Motif user interface, a CERN written interface builder (XCREATOR) and a CERN written Dataviewer (XDATAVIWER). XCREATOR and XDATAVIEWER were written by G. Morpurgo.
The complete software package for Dispersion Free Steering is available for UNIX platforms.

For futher info send me a mail.
The UI and the Dataviewer :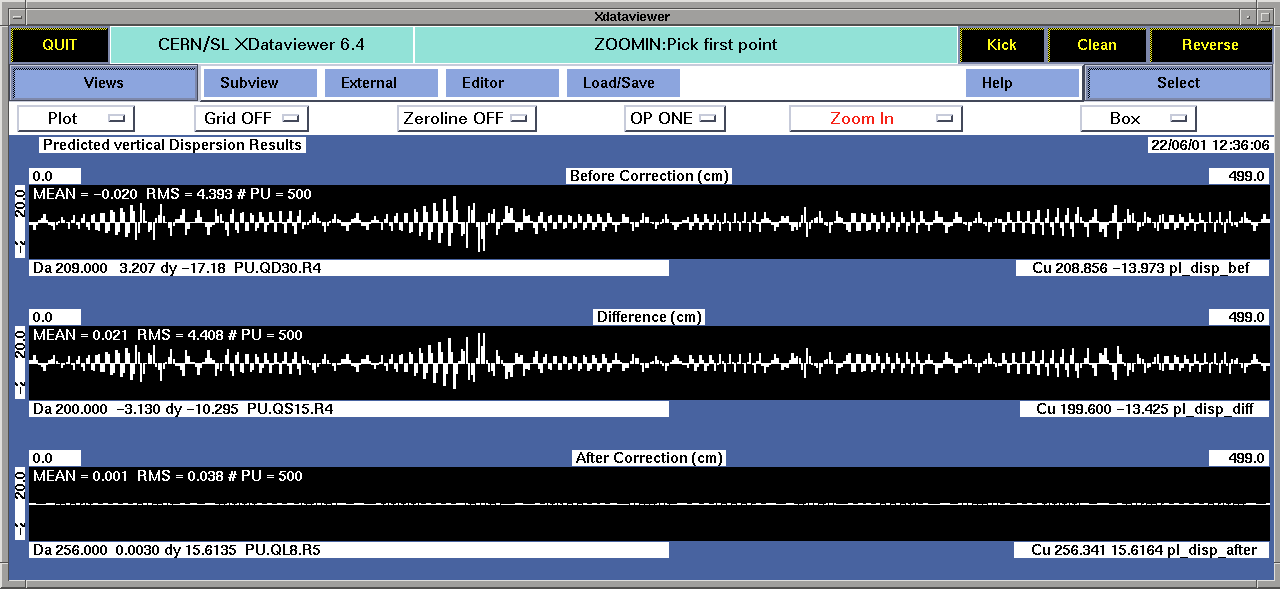 Publication :